(and everyone knows I'm headed there anyway.)
This was no New Year('s) resolution. It could have happened last month, the week before HK2008, or while I was wandering about the city while trying to get used to my contacts. It's just that the long break had me thinking long and hard about what i really wanted to do.
I must have slipped when i hopped onto the wide wooden table in CTC307 and did the Indian sit, only jokingly quipping that I "always wanted to do this." And Mikko I'm on my way to becoming a dilf prof.
Of course I know that I have a long way to go before I can be proud of myself as an educator. At least I know exactly what to work on after
taking my baby steps
.
And don't get me wrong. I like my job, if decorating my desk today (with big colored slips pinned onto a corkboard with gigantic pushpins that could probably skewer baby guinea pigs) wasn't enough proof of a growing attachment to it and i had to say it for the record. I just wish i had more creative freedom. Obviously I wasn't going to get that as easily in corporate. Not at this stage.
one:
two: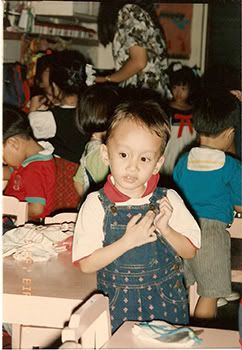 three: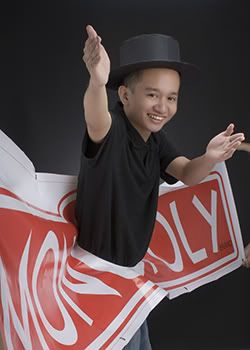 5th birthday in '92 at OB, then grad pics taken around August of last year (okay, i missed by about two months, but when i saw these pictures side by side today i couldnt help but, ugh you'll see.)
Current Music:

Saint Etienne - Stars Above Us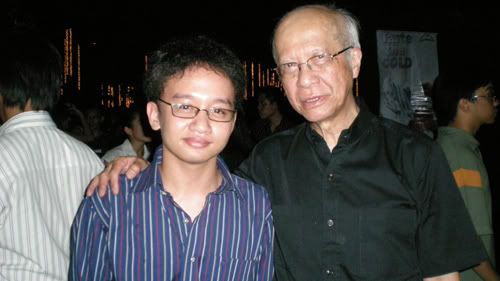 (completed long ago, during Blue Roast)
Picture with Fr Ben. Of course almost everyone has had something like this:

I've had this for some time now on my pc:
japanese candlestick chart
for a stock being traded in
NASDAQ
being drawn in real time.
(not the actual chart as I had no way to steal it. Dang i could have taken a pic. Oh well)
Watch a
"I can give you the science, the art is up to you."
Or maybe if I go to graduate school, I'll learn how to give the art, too.
Current Location:

Eco Dept

Current Music:

Sophie Ellis-Bextor - China Heart
"We don't know what's going on in your mind"
and bono decides to make known this little moment of joy